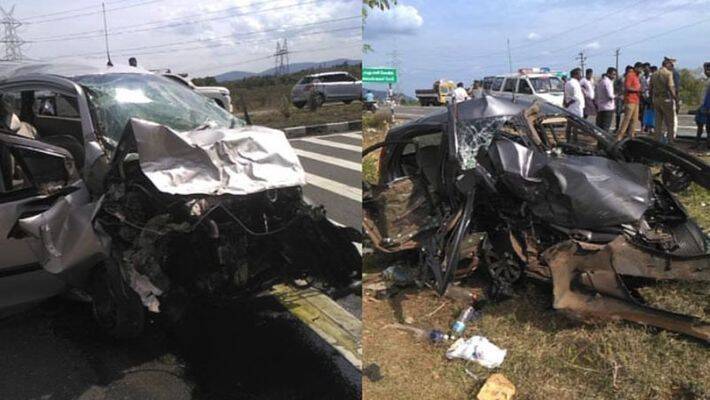 MADURAI: Five persons including four Malappuram natives died on Friday near Vadippatti at Madurai in Tamil Nadu in an accident involving three vehicles.
There was a mother and two children among the dead. The Malayalais among the dead were Razeena (39), the wife of Malappuram Kuttipuram Pershannur Valoorkalam resident Muhammadali, their children Fasal (19), Sahana (7) and Valancherry Moodan native Hilar (47).
A car that was going towards Andhra Pradesh had rammed another car in which Raseena and her family members were travelling for a pilgrimage to Ervadi.
This car had lost control after a bike rubbed against it.
Biker Dindigal native Malai Chamy (41) also died in the accident. Sisana (18), who was in the car has been admitted to a Madurai hospital with serious injuries.
The accident happened at around 3 pm on Thursday.
Witnesses said that the car was in high speed. Hilar and Razeena had died on the spot. Their bodies areing kept at Dindigal government hospital.
Praveen, Sajitha and Kiran, who were in the Andhra-bound car, are undergoing treatment in the hospital as they were also injured.