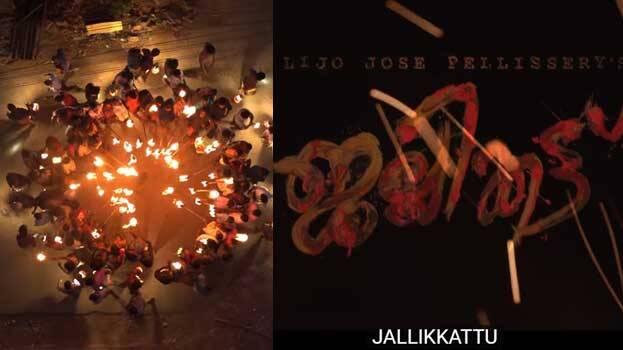 The teaser of director Lijo Jose Pellissery's latest film 'Jallikkattu' released today on social networking sites. It was Lijo himself who released the teaser through his official page.
Jallikkattu, starring Antony Varghese and Chemban Vinod, is apparently about a bull going wild in a village. The teaser of the film promises several stunning visuals and different treatment, just like the director's previous films.
Jallikkattu is based on the story, 'Maoist'. written by S Hareesh. While the screenplay was written by Hareesh and R Harikumar, it was award-winning cinematographer Girish Gangadharan who handled the camera. The film also features several other actors like Sabumon Abdusamad, Santhy Balachandran and Jaffer Idukki.
The film was recently premiered at the Toronto International Film Festival and received great applause from the viewers there. The film, which is also one of the most anticipated films of the year, will release in the first week of October.