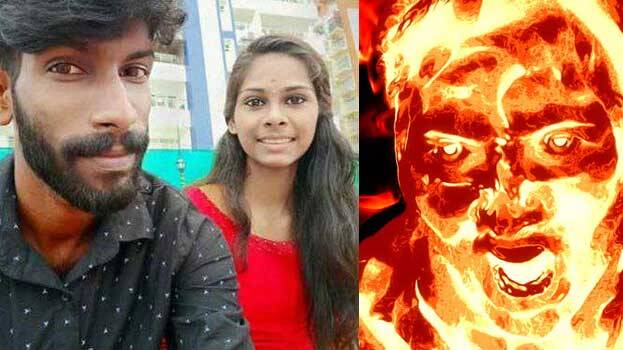 KOCHI: The horrific incident in Kakkanad has become the latest among several love failure murders which have become frequent in the state. According to reports, the youth named Mithun had done enough planning to kill Devika as revenge for rejecting his marriage proposal.
On reaching Devika's house by midnight, Mithun began knocking the door. When Devika's father opened the door, he demanded to see Devika and even attempted to break into the house. Once Devika came outside, he spared no time to pour petrol over her and immediately set her ablaze. While doing so, Mithun too got seriously burnt which eventually resulted in his death. Devika's father too suffered injury.
Reports suggest that Mithun had been disturbing Devika for the last three years. According to sources, Devika's mother had even filed a complaint against Mithun at the police station following an altercation between the two regarding this matter.
Earlier, Devika's mother Molly had claimed that Mithun had planned to kill every member of her family. According to her, Mithun had even attempted to pour petrol on her and her younger daughter. Molly is currently undergoing treatment in a hospital. According to a neighbour, Mithun came to the house after getting drenched in petrol. He also pointed out that the youth had used to come to Devika's house before. Meanwhile, Devika's classmate has revealed that Mithun used to disturb Devika while she was on her way to the tuition class.