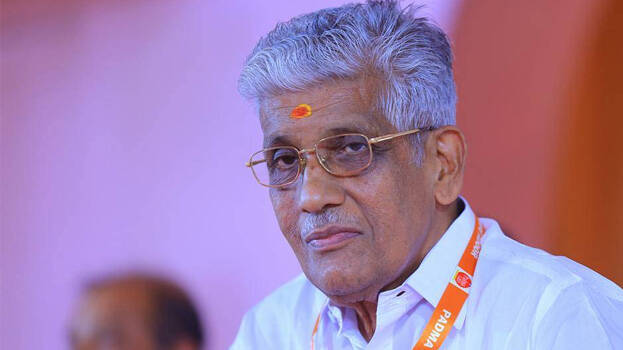 KOTTAYAM: NSS haven't campaigned for votes on behalf of any person or party, says NSS general secretary G. Sukumaran Nair. He said that he doesn't feel that he has done anything wrong.
Sukumaran Nair was responding to the allegations that NSS took a stand favourable for UDF in Vattiyoorkkavu and Konni. NSS publicly asked to take right distance instead of the 'equal distance' policy.
As NSS took the right distance policy, the members worked for parties they believe in.
But, campaigns and house visits of some pro-Congress members of the NSS Karayogam in Vattiyoorkkavu filled the news. The general secretary said that the details of members who worked for other parties didn't come out.