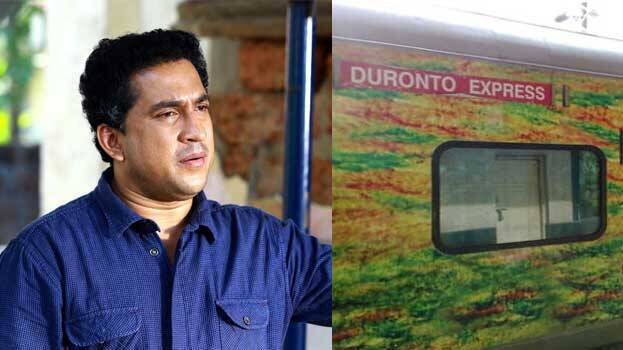 KOCHI: Actor Sathosh Keezhattoor has said that someone had stolen his bag containing valuable documents, during his travel on train. This happened the other day while he was on his way from Ernakulam to Kozhikode. He was inside 2-tier AC compartment in Duronto Express train. The railway police has started investigation based on the complaint of Santhosh Keezhattoor.

The actor came on Facebook live to clarify this.

"It was small a brown Montblanc bag. I had kept the bag on the seat, went to the bathroom and returned only to see my bag missing. Immediately I informed the TTR and he asked me to get off at the next station and give a complaint.

But I couldn't do that as I had to reach Kozhikode morning itself. There were ID card, Pancard and a purse with some money inside the bag. RPF men have identified the robber with the help of CCTV visuals. Let him (the robber) take money but I wish he returned the valuable documents," pleads Santhosh.