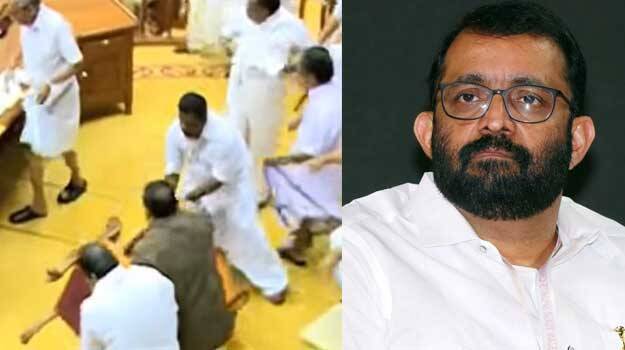 THIRUVANANTHAPURAM: Speaker Sreeramakrishnan has glibly justified the hooliganism shown by LDF leaders including him in the Assembly house in 2016, when a few of them climbed up the Speaker's dais and pulled down his chair. The shameful drama took place when K M Mani was about to present his budget.
The speaker came up with his justification during the press conference held the other day.

"What happened in 2016 in the Assembly was a natural protest. It was not planned but it happened by chance … Then also there was action against six opposition members. But at that time no one shouted whatever they liked… The action was taken against UDF leaders the other day to guard the dignity of the Assembly.

The action I took was modest… and we can't take action with the consent of the person against whom the action is taken," he said.
The Speaker also refuted the allegation that he had taken action heeding to BJP MLA O Rajagopal's suggestion.