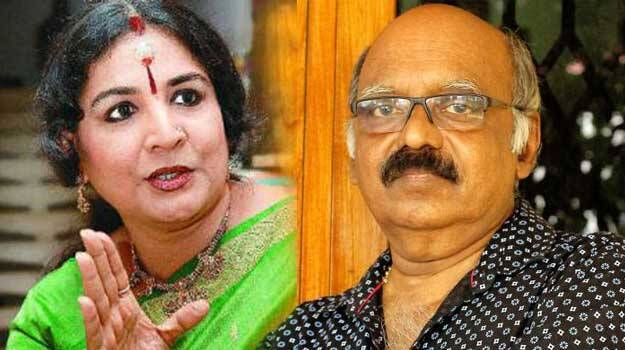 K Ramachandra Babu entered the cinematographic field by filming Jayabharathi, one of the senior artistes of the Malayalam film industry. It was through Vidhyarthikale Ithile Ithile directed by John Abraham. The first shot was taken at the CIT Colony in Chennai T Nagar. When Jayabharathi stood before the camera as a teacher, Ramachandra Babu adopted a new pattern in lighting contrast to the old style. Instead of using artificial light directly on the characters, the natural lighting was bounced off so that the lights would bounce across the white board and white wall. In fact, this method was unknown to many at the time. This led to widespread criticisms.
Jayabharathi herself approached the producer with the complaint that new cinematographer Ramachandra Babu is not flashing light on her face directly. Her question was how she will look beautiful in the silver screen if the light does not fall directly on the face. This led to a debate on whether the cameraman was ignorant or he did it deliberately.
He had wielded camera for almost 125 films with best directors from the Malayalam and Tamil film industry. He had worked mostly with Bharathan, I V Sasi, K G George and P G Viswambaran. He had also cranked camera for almost 25 debut directors. 34 actors including Mammootty, Sukumaran and Manju Warrier came to the screen facing his camera first.