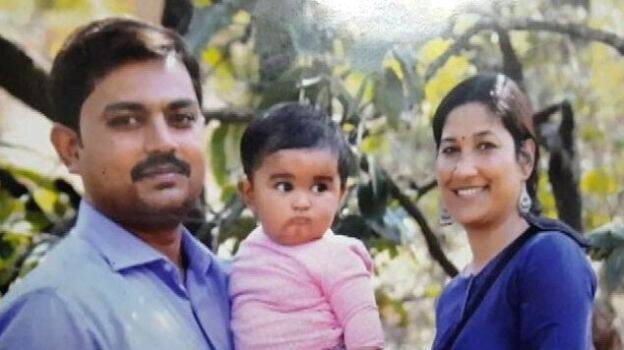 Ekta and Ravi Shekhar, an activist couple of Uttar Pradesh, were arrested and jailed last Thursday by Uttar Pradesh police for attending a protest against the citizenship law. Theru 14-month-old baby daughter Arya is awaiting her parent's return.

70-odd people were arrested for protesting despite a ban on large gatherings, which resulted in a big controversy. Ekta and Ravi Shekhar run an NGO called Climate Agenda that focuses on air pollution.

Relatives and well-wishers of Ekta and Ravi Shekhar say the priority for them is to get bail for the couple and to fight the case legally. Varanasi is among India 's most polluted cities.
The couple was picked up by the police during a protest organised by Left groups in the city on December 19. Ayra, their 14-month-old daughter, is now with their relatives. She eats very little and keeps saying, "Amma aao, Papa aao (Mother come, Father come)".