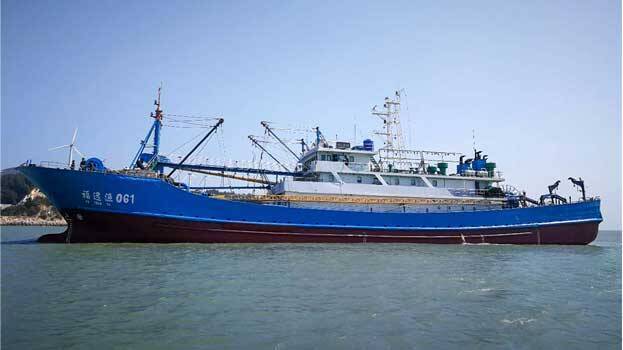 KOCHI: The coastal police have filed a case against Chinese boat Fu Yuan Yu, which had rammed a fishing boat and sped away without stopping in the deep sea off Kochi.

The case was filed based on the complaint lodged by fishermen. The police are now trying to find out whether the ship has left the Kochi coast.
The Coastal police said that it had sought the help of Coast Guard, G D Shipping, and Coastal protection team.

The boat accident took place the other day and boat had gone for trawling from Kochi. The boat that met with the accident was Yahova from Tamil Nadu.

After the accident, the boat was docked at Kochi Fisheries Harbour. The boat belongs to Nagapattinam native Vinnarasan. According to fishermen, the boat was anchored in the sea when the Chinese boat came and hit the boat's front side.
Due to the impact of the collision, one of the workers in the boat fell into the sea but was rescued by his co-workers. The boat sped away without stopping.
Soon after the accident, the workers reached Kochi and lodged a complaint with coastal police. They have also given a complaint to Shipping ministry, requesting for help to find out the Chinese ship.