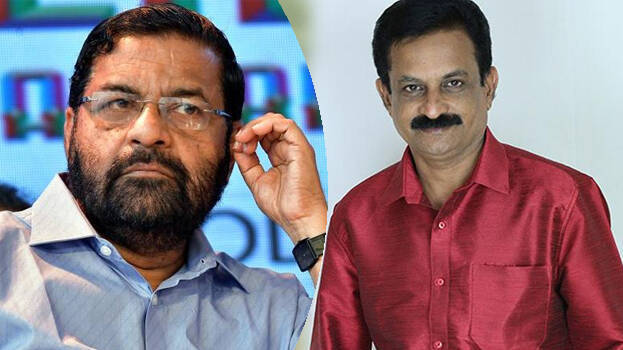 KOCHI: At a time when the government has issued strict directions to avoid public functions and large gatherings, several people had gathered in front of the Cochin International Airport on Sunday night to welcome Big Boss contestant Dr. Rajith Kumar. Following this, a case was registered against Rajith and 79 others.
Meanwhile, reports suggest that a group of people is planning to organize a function in Attingal to felicitate Rajith. Now, minister Kadakampally Surendran has come up issuing a warning against such unauthorized gatherings. Lashing out at those who gathered at the airport, the minister said that the government will not hesitate to take action against those who repeat such actions.
His Facebook post read, 'At a situation when the presence of COVID 19 has been confirmed in Kerala, restrictions were placed on events such as wedding ceremonies, celebrations, temple festivals and other functions. However, a large group has acted against the entire state by gathering at the Cochin airport to welcome an expelled contestant of a popular Malayalam show. The government has decided to take legal action against all those who have led such a gathering.

Health activists across the globe have warned that huge gatherings of people can lead to an outbreak of the COVID 19 infection. While the health department has taken special care to prevent such gatherings, these people, who refer to themselves as fans, have acted irresponsibly by gathering in front of the airport. The government will make sure that strict action will be taken against all those who try to repeat it. The government does not mind acting against such anti-social groups who put public health at risk.'