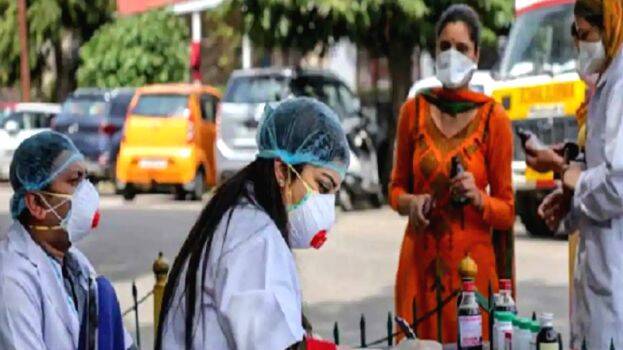 NEW DELHI: India reported the biggest single-day spike in the number of new coronavirus patients and deaths linked to the highly infectious illness, taking the total 1,73,763 cases and 4,971 deaths.
In the last 24 hours, 7,964 new patients were registered and 265 patients died. This is the second consecutive day that India - the ninth worst hit country due to the pandemic - has reported over 7,000 cases in a single day, eight day when more than 6,000 patients were logged. More than 80,000 patients have recovered so far.

Three states - Maharashtra, Tamil Nadu and Telangana - on Friday recorded the highest single-day jump in the number of COVID-19 patients.

In Maharashtra, the worst-hit state, 116 deaths linked to COVID-19 were recorded in a day, taking the tally to 2,098. The total number of cases surpassed the 62,000-mark.

In Tamil Nadu, 874 new cases were reported, taking the infection count past the 20,000-mark. Telangana recorded 169 new patients and four deaths on Friday, taking the tally to 2,425.