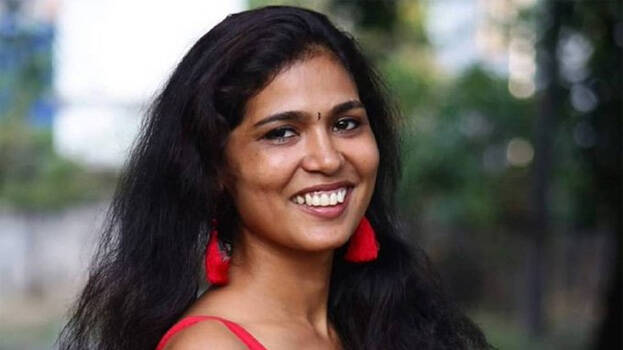 KOCHI: Activist Rehana Fathima moved the Kerala High Court for anticipatory bail in the case for making her children paint pictures in her semi-nude body and then posting it in the social media. She moved the high court arguing that the POCSO case against her will not exist.
Rehana posted the video with the heading 'Body & Politics' in her YouTube chancel and Facebook. The video shows her minor son and daughter painting pictures on her half-naked body. Her post said, "We have to speak out and expose what a woman's body is and what sexuality is. We can bring change to society only if it begins from home."
Following that, the police registered a case against her and a raid was conducted at her house on Thursday. Painting brush, colours and a laptop were seized from her house in Panampilly Nagar, Kochi, in the raid conducted. She was not at home at the time of the raid.
Police said that she is in Kozhikode and has directed to appear at the police station when she returns to Kochi. Her husband had earlier said that she will appear in the police station and will not try for an anticipatory bail as she has not done anything wrong. However, she moved the high court via an advocate.