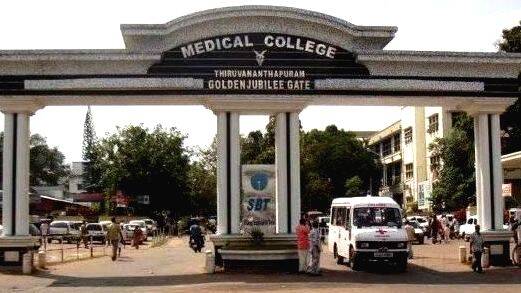 THIRUVANANTHAPURAM: The state capital on Friday reported seven new COVID-19 cases out of which five persons contracted the disease through contact. Meanwhile, authorities were not able to identify the sources of two of the patients wh test positive on Friday.
While three Manacaud natives contracted the disease from known sources, authorities have not been able to trace the sources from where a 60-year-old person from Vallakkadavu and a 41-year-old person from Manacaud contracted the disease.
With the number of cases with untraced sources increasing in the city, the health authorities have stepped up the vigil and are taking extra care to ensure that the public follows proper safety measures and maintain physical distancing norms.
The persons who tested positive in Thiruvananthapuram on Friday are:
1. 68-year-old Chirayinkeezhu native who returned to Thiruvananthapuram from Mumbai on June 22.
2. 41-year-old Thrikkannapuram native who is a technician at VSSC. He had been on leave since June 12.
3. 28-year-old hailing from Sivaganga in Tamil Nadu. He had travelled to the city by car and reached on June 17 for treatment at SCT hospital.
4. 60-year-old Vallakadavu native who had retired from VSSC on May 31.
5,6 & 7. Three members of a family hailing from Konchiravila- 50-year-old man, his wife and 15-year-old son. The family had contracted the disease from their relative who tested positive on June 19.