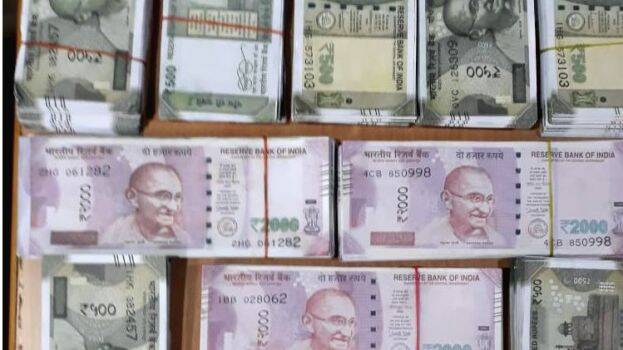 MANJERI: Police arrest three for possessing counterfeit currency. Basheer (50) from Maanjeri, Ameer Khan (37) from Kundukara, Moidheen Kutty (50) from Koyisseri were arrested on their way to distribute counterfeit currencies of Rs 500 and Rs 2000. The car in which they traveled has also been taken into custody.
Ameer Khan used to print counterfeit currency after renting houses in Palakkad and Malappuram. From his rented house in Kodasseri, police seized a computer and other equipment used to make currency. The investigation will also focus on his previous whereabouts. Basheer was earlier accused of making fake RC in 2015 and has cases against him in Pandikkad, Perinthalmanna and Nilambur stations.
The police said the accused have links with counterfeit currency mafias inside and outside the district. Following their arrest, many approached the station with petitions regarding visa fraud. Police is investigating to find whether there are more people involved in the crime.