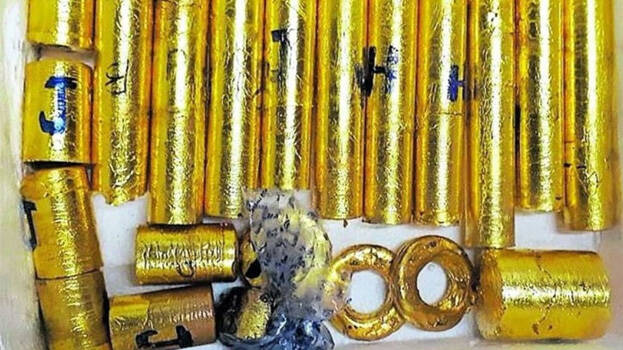 THIRUVANANTHAPURAM: It has been found that an employee of the Secretariat booked flat opposite to the secretariat for the accused in the gold smuggling case. The person who booked the flat has been identified as Arun. He booked the flat saying that he is working under M Sivasankar. Swapna's husband Jayashankar too has joined in the talks held by the gold smuggling team.
The customs obtained come crucial details from questioning Sivasankar yesterday. The customs has clarified that Sivasankar has very close connections with the smuggling team. The team used to stay in Hyder Heights, the flat of Sivasankar. The flat was first booked for the gold smuggling team on the seventh floor. Arun introduced himself as an associate of M Sivasankar of the IT Department. Customs obtained the information that Arun had booked the flat several times.
It was Swapna's husband Jayashankar who first visited the flat booked by Arun. Jayashankar had stayed there many times. He had stayed in many rooms in Hyder Heights on daily rents. The customs had obtained his identity card given here. Latest information obtained is that he had also attended the discussions of the gold smuggling teams.
The customs is not satisfied even after grilling Sivasankar for nine hours. He is likely to be interrogated again. There will be a probe against Arun also. It will also be probed on whether a person like Arun had worked under Sivasankar. Sivasankar had yesterday told the customs that it was Arun who booked flats for the accused in gold smuggling. The probe will move on to Jayashankar also.
The customs have obtained some clear details of the gold smuggling team from Sivasankar.