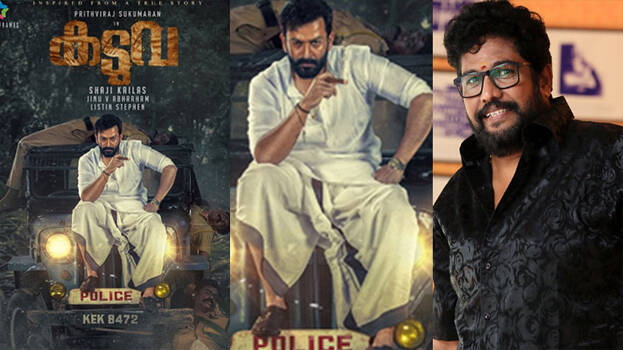 THIRUVANANTHAPURAM: There is no connection between the movie 'Kaduva' with actor Prithviraj in the lead and Pala native Jose Kuruvinakkunnel, director Shaji Kailas said. He said he know Jos personally and there was thought with Renji Panicker to make a movie of the person's life story. But, the upcoming movie doesn't have any connection with Jose, Shaji said.
"'Kaduva' is the story of a young planter. People are creating controversies without any basis. This script was written for another director. As it didn't materialize Jinu approached me. Jos has the right to take any action. But these are two different movies. Only me and Prithiviraj read the entire story of 'Kaduva'", Shaji Kailas said.
Shaji said the character 'Kaduvakkunnel Kuruvachan' is imaginary. "I met Jose during the shooting of the movie 'FIR' to seek his permission for filming at his house. I liked him and his house. During talks with Renji Panicker, he told the life story of Jose and we decided to make a movie out of it with Mohanlal in the lead. But it didn't happen", Shaji Kailas said.
Recently, Pala native Jose Kuruvinakkunnel came to the fore against the movie 'Kaduva'. Jose told the media he allowed Renji Panicker to make a movie out of his life story, however, makers of the Prithviraj movie didn't contact his for consent