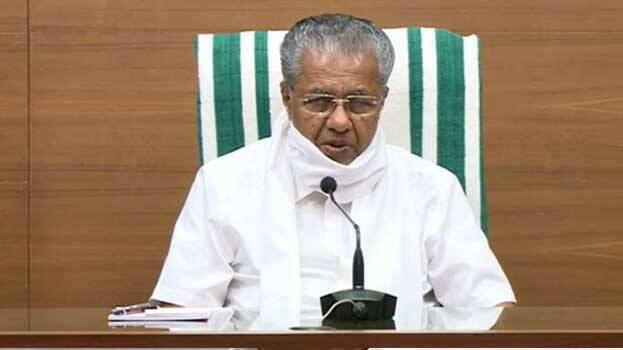 THIRUVANANTHAPURAM: Chief Minister Pinarayi Vijayan has hinted at the possibility of imposing complete lockdown in the State once again. The chief minister's remark was motivated by Covid cases hitting a record number of 1038 in Kerala on Wednesday.

"Suggestions for complete lockdown is coming from several corners. Experts are also of the same opinion. We'll have to consider this seriously. The complete lockdown has become the topic of discussion after most districts witnessed a spike in Covid cases.

The need to consider complete lockdown will also be discussed in the next all-party meeting. The government has called for an all-party meeting through video conferencing. If there is consensus on complete lockdown, it will come into effect this week end or in the beginning of the next week.

Kerala had first clamped lockdown on March 23, ahead of the Centre's nationwide lockdown. Currently Kerala closed its borders with neighboring states. Only people with emergencies are allowed in, that too with pass obtained through Jagratha portal.