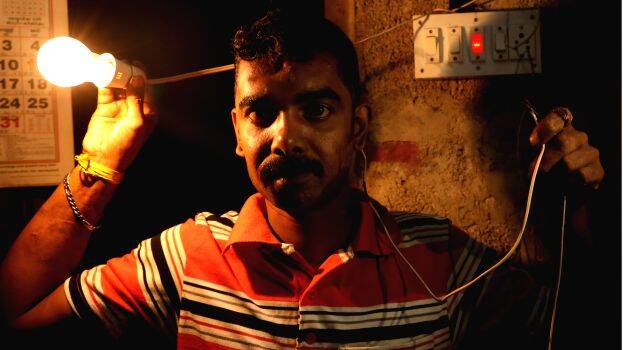 ALAPPUZHA: After battling back against near fatal accident and retrieving his life from the jaws of death, Ratheesh aka Current Ratheesh (30) had an eerie feeling when he touched a live unsheathed electric wire. He had undergone blood transfusion and he was worried whether the new blood would deprive him of his ability to pass current through his body. But, the electric power surrendered before Cuurent Ratheesh, a native of Karuvatta Kochukoonam parambu.

Following a serious bike accident that happened while he was crossing an NH road, he had been in Alappuzha Medical College Trauma Care ICU for one month in unconscious state.

Even when doctors expressed doubts over his return to life, he did it, may be to beat the current. He had to be injected with 10 bottles of blood.

After days of resting at home, he touched the electric wire with some scare but nothing happened.

This rare ability of Ratheesh to pass electricity through his body was known to the outer world when he was in the eight standard. He surprised people by lighting bulb on his body after passing current through it, touching the fuse on electric post without slippers on his feet and jumping into the pond with electric wire wound around his body to catch fish by giving them electric shock.

Years ago when he went to donate blood at a lab, the technicians didn't accept the blood, saying that his blood was abnormal. It was like blood floating on water. In the test held there subsequently, it was found that the hemoglobin level was very low.