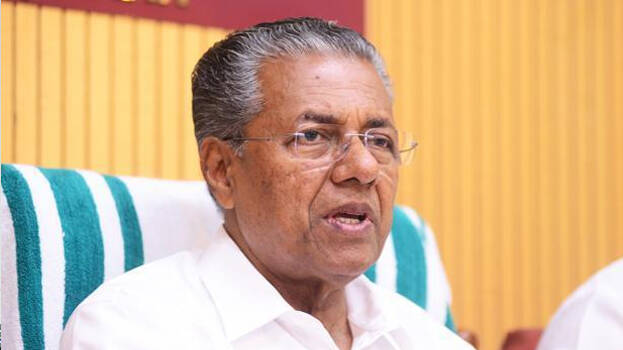 THIRUVANANTHAPURAM: Lashing out at the opposition parties, Chief Minister Pinarayi Vijayan on Tuesday said that some people have been trying to destroy the morale of the health workers in Kerala ever since the state began its battle against COVID-19.
"Though I have often repeated that this is a time when the people are supposed to stand together by putting aside all political differences, certain groups have turned deaf ears at this. Some days back, these people alleged that the government has handed over the duties of the health workers to the police force. However, the public was quick to realise the truth and have extended its support to the government. Now the group is claiming that the public health system of the state has failed in combatting the virus," the CM said.
"However, these people seem to be ignorant about the fact that Kerala has recorded the lowest mortality rate in the country. The doubling rate in the state is slower compared to the average doubling rate in the country," he added. He also added that the government will move forward with the developmental activities that it has undertaken and is planning to introduce new projects and investments to the state.
Pinarayi Vijayan also said that both people must refrain from resorting to personal abuse through social media and other kinds of media. He further added that strong action will be taken against those who were involved in the cyberattack against media persons. He also hinted that those who come up with fake news will also have to face actions.