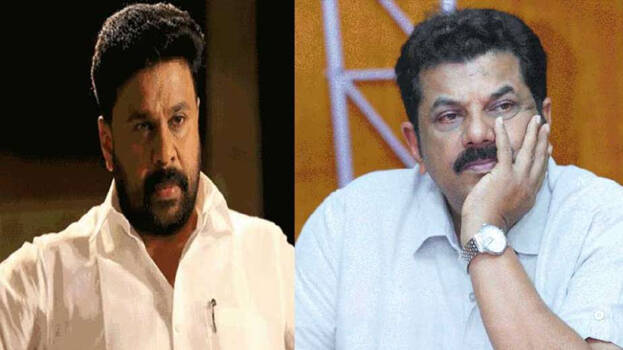 KOCHI: Actor and MLA Mukesh appeared in the court for hearing in the actress attack case. Main accused Pulsar Suni was earlier driver of actor Mukesh. According to the prosecution, Pulsar Suni met Dileep on the set of a movie starring Dileep and Mukesh. The charge sheet mentioned that the conspiracy to attack the actress took place during a stage show rehearsal held at a five star hotel in Kochi.
Whether Suni was Mukesh's driver at the time of the incident is important in the case. The prosecution assesses that Mukesh's statements including the conspiracy will be crucial in proving the case. Dileep also appeared in the special court in Kochi today after the prosecution approached the court to cancel his bail in connection with the witnesses turning hostile.
The police approached the court seeking cancellation of bail after the prosecution witnesses against Dileep retracted their statement in court. The plea pointed that Dileep tried to influence the witnesses. The investigating team was not ready to divulge the details of the petition as the court had barred them from reporting the details of the case. The hearing of 302 witnesses in the case is yet to be completed.
The hearing of 45 witnesses including the attacked actress has been completed in the special court. Actor Dileep, the eighth accused in the case, was granted bail after being in jail for 85 days. Bail was granted on conditions including not to try to influence the witnesses. The investigation team alleged that the actor violated these conditions. The Supreme Court has given time till January to complete the trial and deliver its verdict.