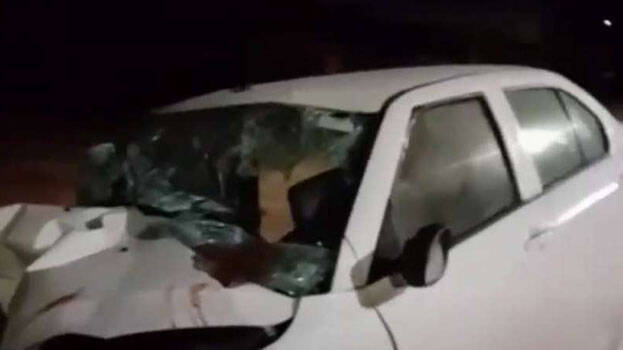 THIRUVANANTHAPURAM: Four persons were killed in an accident in Kilimanoor. The accident happened when the car proceeding to Thiruvananthapuram lost control and hit a culvert.
Shameer, Sulfi, Lal and Najeeb, natives of Venjaramoodu and Kashakoottam are those killed in the accident. Nivaz who sustained injuries has been admitted in the hospital.
The incident happened Monday early morning at 1.30 am while they returning home attending a party at their friend's house. Initial conclusion is that the driver may have dozed off leading to the accident.