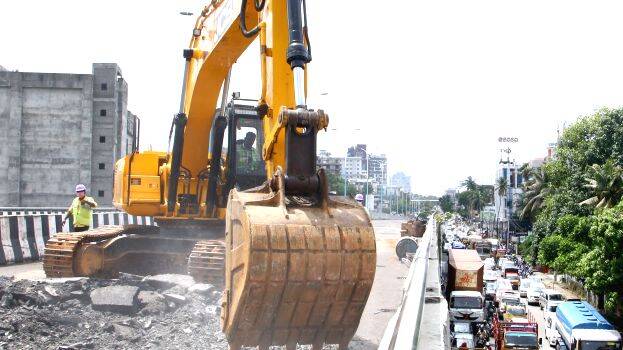 THIRUVANANTHAPURAM: Coincidentally, the demolition work of the Palarivattom flyover-which the HC mentioned as Kerala's 'Panchavadi Paalam'- started on the anniversary of the release of the 1984 movie 'Panchavadi Paalam' directed by KG George. The movie deals with the story of a bridge built under the leadership of the corrupt panchayat president Dushasanakurupp which goes down during the inaugural ceremony. The characters of the movie had names of the characters in epics, Puranas, and historical stories. Dushasanakurupp, Mandodari Amma, Jeemootha Vahananan, Judas Kunj, Barabas, Anarkali, Jahangir are some of the names.
A bridge was built at the movie's location in Kottayam's Kavanattukara which was set to be destroyed after filming. Art director Sundaran made the majority of the bridge using wood. Rest of the scenes were shot on Illikkara old bridge.
In order to test the strength of the bridge, producer Gandhimathi Balan drove a '1210' Benz truck over it. Following this, LN Balakrishnan walked across it.
The bridge built using coconut wood, planks and hard boards with the use of clay needed to be destroyed with a bomb, which the public didn't agree with. The consent was arranged with the intervention of SFI leader Suresh Kurupp. Four camera units captured the demolition. Shaji N Karun was the main cinematographer who was accompanied by Venu, Sunny Joseph, and KG Jayan.

According to the producer Gandhimathi Balan, the expense for the construction of the temporary bridge and for the beautification of the Illikara bridge was Rs 5 lakhs. The total expense of the movie was Rs 21 lakhs. The movie was not a major hit upon release but managed to recover the expenditure. Later, the movie was watched by many as it became a topic of discussion.