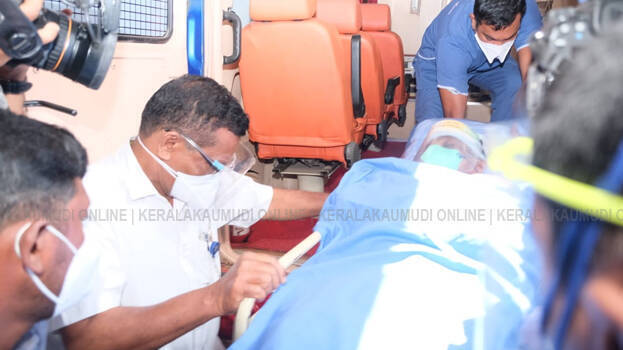 THIRUVANANTHAPURAM: CM's former principal secretary M Sivasankar, who is currently admitted in the ICU ward of Thiruvananthapuram Medical College, is likely to be shifted to the hospital ward. Doctors in different departments hold the view that Sivasankar didn't have any serious diseases to continue treatment in ICU. The medical board meeting to be held on Monday at 3 pm will decide on Sivasankar's continuation in ICU. Sivasankar was shifted to Medical college from a private hospital in Karamana following severe back pain.
The future moves of customs on Sivasankar will be planned under the advice of doctors. Meanwhile, sources say that Sivasankar is likely to file anticipatory bail plea in the high court.
In the meantime, Customs will file more evidence before the court on the case in which, Swapna Suresh, the chief accused in gold smuggling case allegedly smuggled US $ 190,000 abroad. The probe team filed a report before the financial fraud investigation court on Sunday.