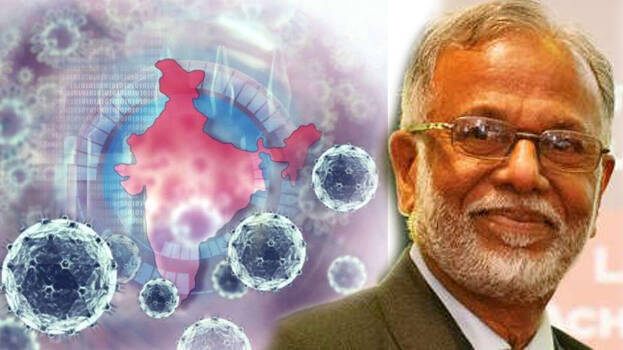 CHENNAI: The allegation raised by Union minister Harsh Vardhan that covid 19 cases in Kerala increased following the relaxations during onam season is baseless and it is against facts, says former chief of ICMR's virology department, Dr T Jacob John. "There was no rapid increase in covid 19 cases in Kerala post onam season. It was just a gradual increase," he said. Jacob John also opines that the Covid-19 cases in Kerala have increased only due to contact with people coming from other states.
The doctor also said that Kerala is one of the few states in the country which have effectively fought against the pandemic and the Covid 19 death rate in the state has never exceeded above 0.6%. The lowest death rate in India is in the state of Kerala. He also said cheap politics should not be intertwined with the efforts to prevent the pandemic.
"In many Indian states, the disease reached at its peak by the second week of September whereas, in Kerala, covid 19 peaked only be the third week of October. It was because of the high-quality health sector in Kerala that the state was able to prevent the pandemic effectively for so long," he added.
The doctor also stated that as of now, the treatment procedure followed by Kerala is most appropriate for the state. All those who test positive need not be treated. Treatment only needs to be given if the oxygen level in the blood goes below 95%. Until a proper vaccine is discovered, people should follow the social vaccine—waring masks, sanitising hands and maintaining social distance. Senior citizens should sit back at home and everyone should follow the protocol norms with caution.