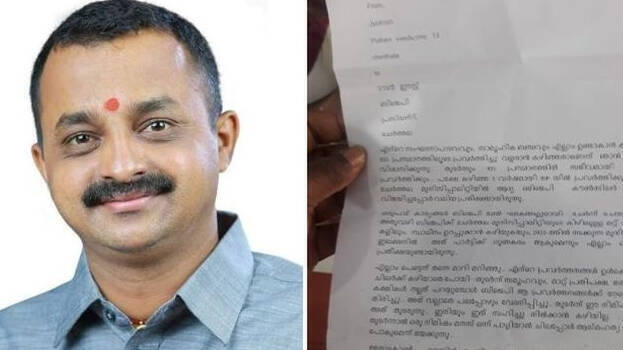 ALAPPUZHA: As local body polls are around the corner, workers and leaders at the local levels are shifting their party loyalties. In such a latest incident, BJP has received a jolt as its first councillor in Cherthala municipality has given resignation to the party leadership. The resignation of V Jyothish, the lone BJP councillor in the Cherthala municipality, has shocked the party leadership.
Jyothish in his resignation letter has said that many leaders in the party are not able to accept his functioning and constant neglect from the party's local leadership has taken him to the verge of committing suicide. He also said that the local leadership is not paying to any heed to his activities as councillor and it is paying deaf ears to his words.
Meanwhile, the local leadership of the party has denied the claims that the councillor has resigned. Jyothish has also said that he is not ready to respond to his resignation letter. Sources say that the ongoing conflicts within the party on seat distribution is the cause for his resignation. Jyotish represents the 13th ward in Cherthala municipality. He was ignored when the party reorganised its mandalam committee. A strong faction within the party has taken a stand against fielding Jyothish in the upcoming local by-polls.