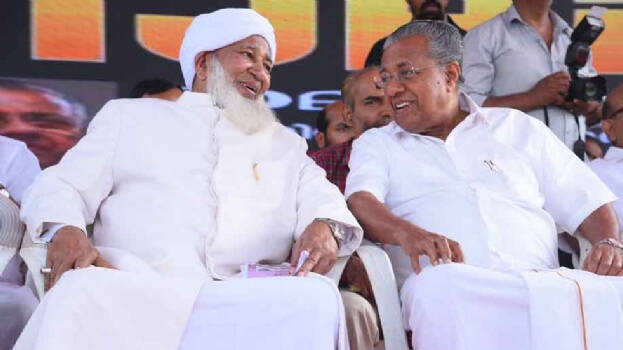 KOZHIKODE: Kanthapuram AP faction has demanded to withdraw the EWS quota. AP faction has severely criticized the government saying the present move of the government challenges the very basis of reservation norms. Kanthapuram AP faction in their mouthpiece has said that the government has implemented the EWS norms to protect the interest of the forward caste communities in the state.
Kanthapuram AP faction is lenient towards state government and left politics. As Kanthapuram AP faction has also joined with other backward communities in the protest against EWS quota implementation in the state, the government is in an undefensive position now. Even forward caste organisations like NSS has not fully supported the EWS quota system even though they could garner benefits from it. Earlier organisations like the Muslim coordination committee has openly lashed out at the government against EWS quota system.
AP faction in their mouthpiece has said that the EWS quota system would reduce the opportunities of the Muslim community in public education and employment sectors. They also hold the view that they have lost opportunities in admissions in the education sector through court litigations.