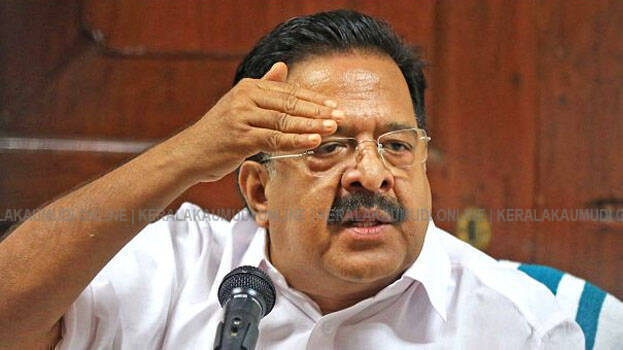 THIRUVANANTHAPURAM: Speaking to the media opposition leader Ramesh Chennithala said ever since the gold smuggling case surfaced, Chief Minister Pinarayi Vijayan has been saying that his office has no role in it at all.
"But today the situation is such that his own closest aide and IAS officer M Sivasankar's role in numerous allegations is quite clear and that the office of the chief minister knew everything and no one can wash their hands off it. More links of his office will soon come out," said Chennithala.
It was Pinarayi who had said earlier that the probe by the central agencies is going in the right direction.
"But today what we hear is that both Pinarayi and the CPI-M are jittery. If they have done no wrong why are they jittery now, as the probe into various issues is reaching finality? However much Pinarayi tries to remain silent, what moral right has he to remain in office?," asked Chennithala.
He added that of late he is being attacked by Pinarayi and the CPM because he has been confronting them with facts and figures.
Pinarayi is now using a statement of Rahul Gandhi about the central agencies.
"What Pinarayi fails to understand is that Rahul Gandhi is my leader and his politics is on a larger scale. The CPM is a party which is there now only in one or one and a half states and he should be worried more about his party, than the Congress. The Congress is the only party that can take on the BJP, but the CPI-M claims only they can take on the BJP. Everyone knows that from 1977 onwards the CPI-M and the BJP are hand in glove in Kerala and to cover that up, they blabber that Congress here is with the BJP. People are asking why Pinarayi has not yet spoken a word against Modi and this reveals, who is with whom. People are seeing everything," said Chennithala.