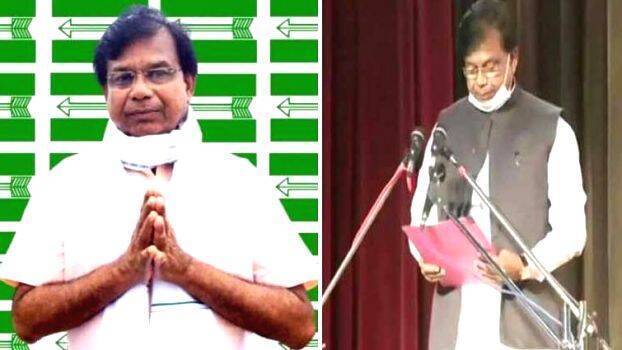 Some may come forward to implement these bad qualities and may even reach the post of ministers.

It has been just three days since Nithish Kumar came to power in Bihar by now, its Education Minister resigned from the cabinet. Mewalal Choudhary took oath at 12:30 pm on Thursday but he resigned at 2pm. It was a record since he was the first minister to have resigned within one hour of swearing in as the minister.
Parties should be ready to include in their manifesto the promise that people with corruption cases against them will not be given any constitutional post. They should spend time for good discussions instead of wasting time for discussing controversies on daily basis. If people unitedly demand for this, all political parties will toe people's line.
A case was filed against Mewalal Chaudhary in 2017 on the basis of reports that highlighted irregularities in the appointment of assistant professors and junior scientists during his tenure as the Vice-Chancellor of Bihar Agriculture University, Sabour in Bhagalpur district.

Reports suggest that the case is still pending against him in the court of Additional District and Sessions Judge – I Bhagalpur and matter is being investigated by the vigilance department. At the time of allegation raised against him, current president Ramnath Kovind was the Bihar Governor. After verifying the veracity of the complaint, he had ordered a probe. The probe found him to be guilty.

And he resigned as V-C but he won in 2015 from Tharapur constituency and reached the assembly.
After an FIR was filed against him the JD(U) had suspended him for a brief period, however, he was made the party candidate from Tarapur assembly seat during the state elections this year.

He was taken back into the party only recently. He won the election from Tharapur and was made the Education minister.
RJD leader Tejswi Yadav asked whether Mewalal was being given a chance to loot the whole of the education department.

May be after this, Mewalal resigned as per the request of the chief minister.
In Kerala also many persons, accused in corruption cases and more severe cases are hanging around at party power centers for party tickets. Make them party candidates for elections but please don't' make such people sit in minister's chair and insult the voters.