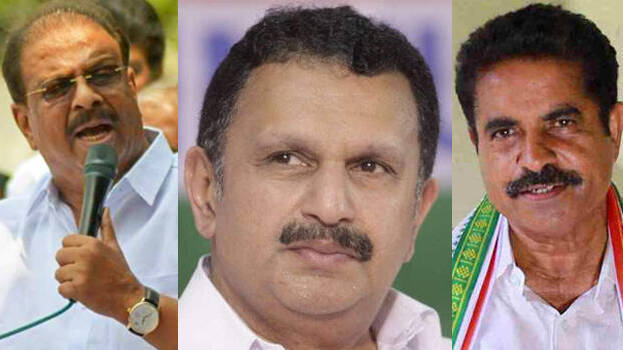 THIRUVANANTHAPURAM: Soon after Muslim League leadership announced that P K Kunhalikutty would resign his MP post and become active in state politics, it is heard that the Congress MPs too are keen to return to the state politics. One has to see whether Kunhalikutty model will be followed in the Congress also. There are a lot of disgruntled MP leaders in the Congress and three of them have already secretly and openly shared their wish with many.
The Congress MPs from Kerala have not been able to play a significant role in Delhi due to BJP's regime. The weakness the party is facing in the national level has left MPs frustrated. The MP fund has been temporarily stopped with the outbreak of COVID-19. The situation is such that the Parliament also cannot be convened. In such a scenario, the leaders who thought that the UPA will assume power have no other option but to return to state politics.
K Sudhakaran soon after the local body polls had asserted that he is not interested to continue as MP. Sudhakaran, who was not interested in contesting polls was forcefully fielded by the state leadership in the Parliament polls.
K Muraleedharan, who contested from Vadakara has also evinced interest to return to state politics. He is still active in Vattiyoorkavu constituency. He campaigned in all the wards of the constituency in the local body elections.
There were flex boards erected in various parts of the state urging K Muraleedharan and K Sudhakaran to lead the party. The leaders in state congress also want them to be active in state politics. Both the leaders are crowd pullers of the Congress in Kerala.
Murali's interest to return to state politics were ignored by the leadership. He resigned from the chairman post of campaign committee. Apart from Muraleedharan and Sudhakaran, Adoor Prakash is also keen to return to state politics. However, Adoor Prakash told Kerala Kaumudi Online that he would take up any responsibility given by the party and would not go there and ask for anything.
All three are likely to become ministers if the Congress-led government comes to power after the assembly elections. None of them are interested in continuing in Delhi. Meantime, the high command has the same stance as that of the KPCC on MPs resignation. The KPCC chief is of the view that public sentiment will be against the party. Will the congress take the same tactic as that of the League should be seen?