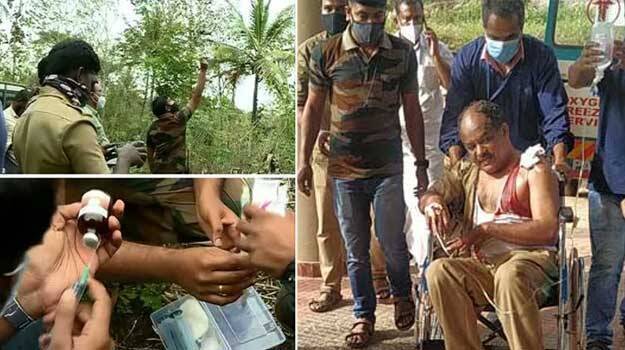 WAYANAD: The tiger that triggered panic at Mullankolly Kolavally for days has been found finally. The forest rangers found the tiger in an agricultural land at Parakavala in a search using drone. The killer tiger was found on the seventh day of the search. It is under the close observation of the forest rangers.
The forest rangers had asserted that the tiger had not left Kabini and gone to Karnataka after attacking range officer Sasi Kumar. The footprints found on the field this morning was confirmed as that of the tiger. The animal was spotted by a drone and also in a search by seven groups of rangers.
The tiger attacked Sasi Kumar while he was trying to chase it away. The incident happened on Sunday. He sustained injuries on his left shoulder and hands. He is undergoing treatment at a private hospital in Meppadi.