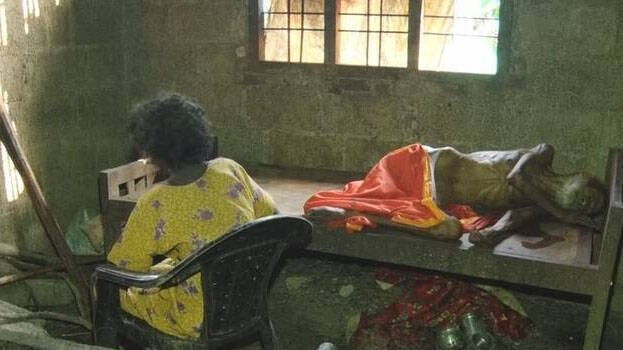 KOTTAYAM: The reason for the death of the 80-year-old man in Mundakayam is malnutrition. Preliminary post mortem report said that his internal organs were found shrunk and there is no sign of eating food. Meantime, the internal organs have been sent for chemical tests to confirm whether he starved to death.

The incident happened at Asambani in Mundakkayam. The dead was identified as Podiyan, 80, of Thodiyil House. On Tuesday, Asha workers found Podiyan and his wife Ammini in a weak condition. They soon informed the panchayat authorities and police. Ammini, 76, was first admitted to Kanjirapally General Hospital and later to the psychiatric ward of the Medical College Hospital in Kottayam. Podiyan was declared dead on reaching hospital.
The couple was staying with their younger son Reji. They were locked in the room. Though Reji and his wife were staying in the next room, they denied food and water to them. A dog was tied in front of the house when they went for work to prevent neighbours from coming inside.