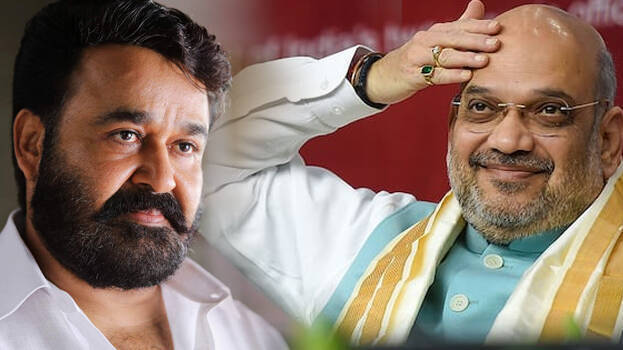 THIRUVANANTHAPURAM: The BJP leadership have initiated efforts up to bring superstar Mohanlal to the BJP camp. Central and state leaders of the BJP are paving the way for the superstar to join the party. The move comes ahead of assembly elections.
Meanwhile, Mohanlal has not shown any interest in joining the party. Before the 2019 Lok Sabha elections, the BJP had planned to field Mohanlal in the Thiruvananthapuram Lok Sabha constituency. This was confirmed by several senior BJP leaders at the time. However, Mohanlal told the leaders that he was not interested in entering politics. The discussions that ended that day are now being revived.
It was the national leadership that brought actor Suresh Gopi into the party. Similarly, BJP leaders are now considering whether they can bring Mohanlal to the party through central leaders. The actor has good relations with people including Prime Minister Narendra Modi. The party is trying to use this.
According to BJP sources, a meeting between Mohanlal and Amit Shah is likely to take place before the Assembly elections and steps are being taken to do so. They say that the Mohanlal-Amit Shah meeting might take place in Kerala or Chennai. Amit Shah will be in Kerala and Tamil Nadu as part of the election campaign. At this point, the superstar's convenience will be considered and a decision will be made about the discussion.