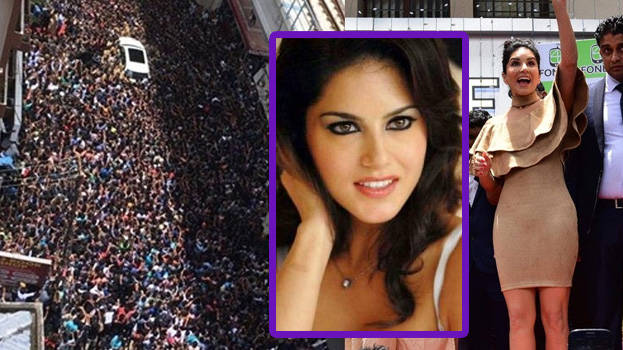 KOCHI: Sunny Leone fans in Kerala were impatiently waiting visit to Kochi on Valentine's Day. Sunny Leone was supposed to perform at a special Valentine's Day event in Kochi. However, Sunny Leone shared on Twitter that she will not be attending the event on Thursday.
She said she was backing out of the event due to disagreements with the promoter. Taking to Twitter, she crossed out her image on the poster of the event.
In her tweet, she mentioned she will be in Kochi for another event on March 2.
She had earlier visited Kochi to inaugurate a mobile phone showroom. The police had to resort to lathi charge to restrain frenzied fans. Promoters claim that the event was cancelled since none had taken tickets for the programme. They say that only 80 tickets were sold through BokkMyShow and 30 tickets in person. However, Leone said that the promoters failed to arrange her demands.