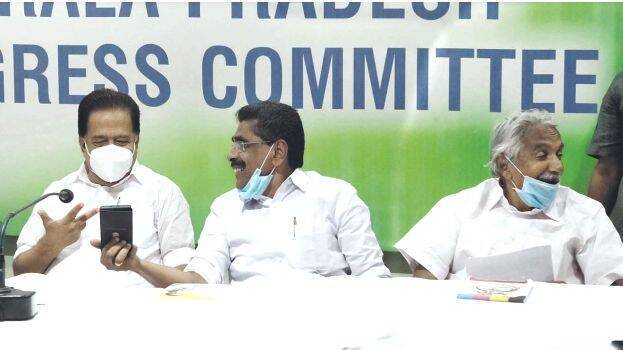 THIRUVANANTHAPURAM: With only a week to go before the submission of nomination papers for the Assembly elections, the Left and Right fronts are unable to reach a consensus on the division of seats. While the dispute with PJ Joseph has become a headache for the Congress, the LDF is frustrated by the unresolved issue with Jose and the CPI.

The CPI has agreed to give up Kanjirapally and Irikkur seats for the Jose faction. However, the CPI (M) has demanded that the CPI give up three seats from the 27 they contested last time. Muvattupuzha is also in the discussions of the CPM. At the same time, the CPI wants Changanassery instead of Kanjirapally. Instead, they are ready to give a seat already contested in Malappuram. They are not ready to give up the sitting seat Muvattupuzha.
The CPM argues that they and the CPI, the main parties in the front, should compromise as more constituents have arrived. Jose also wants Changanassery. Democratic Kerala Congress are also asking for the seat as it is was contested by Dr. KC Joseph last time. The headache for the Left Front is that three parties are vying for the same seat.
CPM and CPI declaration on 10th
CPM's candidate selection debate in final stages in districts. The state committee meeting to be convened tomorrow will make the necessary corrections in these lists and send them back to the district committees. There will be an official announcement on the 10th. The CPI (M) will also start candidate discussions in the districts from today. The final agreement was reached in the State Council on the 9th and the announcement on the 10th.
Joseph adamant for 12, three more for the league
While the Congress was adamant that it would give Joseph faction only nine seats, Joseph said yesterday that it would not compromise on 12 seats. The dispute is centered on Changanassery, Ettumanoor, Kanjirapally and Poonjar seats. When the Congress suggested sharing four seats each in Kottayam out of 9 except Pala, Joseph insisted that in addition to Kaduthuruthy and Changanassery, Ettumanoor, Kanjirapally and Poonjar should also be given. The Congress question is whether the possibility of victory should be looked at in the context of local results.
It was agreed that the Muslim League would get three more seats. Koothuparamba, Beypore and Pattambi are the additional seats. In addition to Pala, Elathoor might also be given to Mani C Kappan's Nationalist Congress Kerala. However, the UDF did not discuss Kappan's entry into the front yesterday. The RSP contested from five seats last time, which they will seek mandate this time as well. Though Ambalappuzha was asked instead of Kaypamangalam, no final decision was taken.