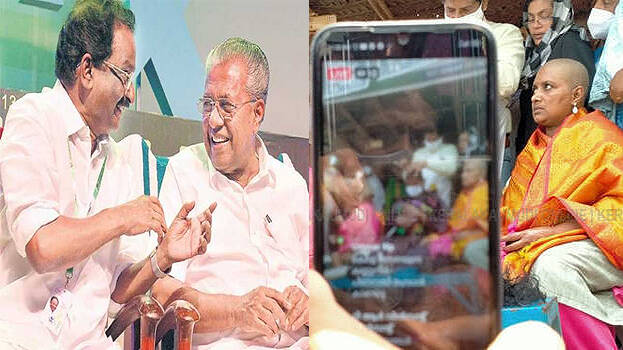 THIRUVANANTHAPURAM: Minister AK Balan has criticized the mother of Walayar girls for announcing that she will contest against Chief Minister Pinarayi Vijayan in Dharmadom. "If the decision is to attack the Chief Minister personally, then we will face it politically," the minister said. He also said that Congress and the BJP are behind this move.

"The mother of the Walayar girls is now supported by the Congress. The CM did nothing to hurt her. We are not responsible for the distress that will be caused when we face her politically. Her decision to become a candidate is proof that there is a force behind her," he said.
Meanwhile, Chief Minister Pinarayi Vijayan welcomed the news that the mother of the Walayar girls will contest against him in Dharmadom. "Anyone can contest the election. It is up to the mother of the girls to decide whether she wants to contest the elections or not," the CM said. He added that the government had not shown any denial of justice in the Walayar incident and that the government had always stood by the sentiments of the girl's mother.