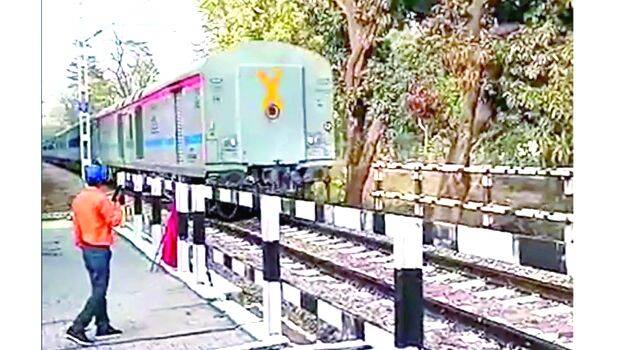 NEW DELHI: A major train accident was been averted in Uttarakhand on Wednesday. The Purnagiri Janshatabdi Express from New Delhi to Tanakpur suddenly ran backwards on the railway tracks.
However, after crossing a distance of a few kilometers, the rail authorities managed to stop the train. According to police, about 60 to 70 passengers were traveling on the Purnagiri Janshatabdi Express when the accident took place. passengers were transported to Tanakpur safely.
This is the second train accident that took place in Uttarakhand in a week. According to Champawat Superintendent of Police Lokeshwar Singh, the driver of Purnagiri Janshatabdi Express pressed the brake with full force to avoid an accident when he saw cattle on the tracks between Khatima-Tanakpur section in Uttarakhand.
But then the driver lost control of the engine and the whole train started running in the opposite direction. The speed of the train was also normal at this time. The train stopped at Chakarpur. Fortunately, there was no derailment and no casualties were reported.
The North Eastern Railway authorities have supended the loco pilot and guard.