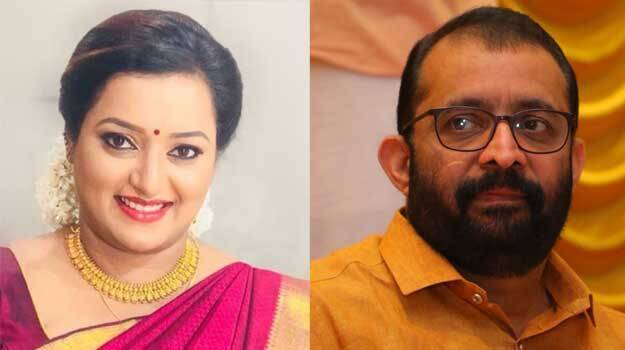 THIRUVANANTHAPURAM: The statement of Swapna Suresh, accused in the gold smuggling case, levelling serious allegations against Speaker P Sreeramakrishnan, is out. Her main allegation is that he invited her to his flat at Marutham Apartment in Pettah in the capital city with dirty intention. In her statement to the ED she said that he had told her that the flat was his hideout. The copy of the statement produced along with ED's report in the high court is out now.
Her statement said that she went to meet the speaker along with Sarith. In order to make her feel safe, he told her that the flat belongs to him. However, when she refused to oblige his interests, he refused to give the job offered in Middle East College.
Swapna's revelation is that Sreeramakrishnan has investment in Middle East College and though the flat in Pettah is in someone else' name, he is the real owner of it. She said that she is a witness of the speaker handing over a bag containing money to Sarith. Sarith and Sandeep had invited Speaker to inaugurate their company Carbon Doctor. She said that she invited the Speaker for the inauguration at their request.
When the speaker said that he usually does not do anything for free, she asked them to go and invite the speaker personally. They went to the Speaker's office with an expensive watch. He accepted their invitation and agreed to attend the inauguration. It is how Speaker got close to Sandeep and Sarith.
Speaker had asked M Sivasankar to promote Sandeep's Carbon Doctor through Kerala Start-up Mission. They wanted to decarbonise some KSRTC buses initially for free to provide a path for the unit to get into the government territory and later the contract could be awarded to it for the entire state, she stated.
She said that she first met the speaker at an event of the UAE Consulate. He bought my mobile number. Then he started calling me frequently and started sending WhatsApp messages. He invited me to his official residence several times. He mentioned that his tenure is only for a short period within which he would like to make some savings. He requested me to tell the consul general and they got connected later. Sivasankar's team in the CM's office was aware of all illegal acts done in the UAE Consulate, Thiruvananthapuram, she said.
Sivasankar had earlier asserted that he did everything with the knowledge of the chief minister and his private secretary C M Raveendran. They were instrumental also in allotting major projects of the state government under different departments to the Uralungal Labor Contract Society without tenders and they were getting huge kickbacks for this act through various benami names, Swapna's statement said.