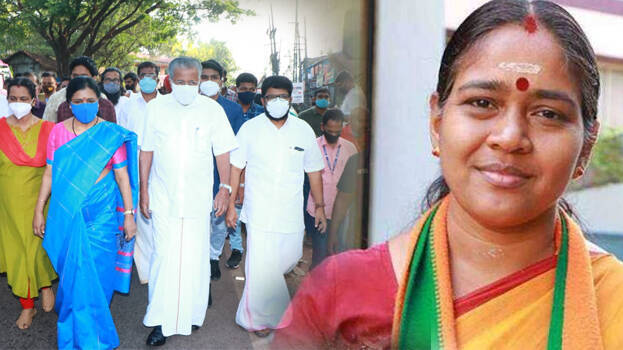 THIRUVANANTHAPURAM: BJP leader Shobha Surendran has expressed hope that NDA has received the votes of those who are aggrieved by the plight of Ayyappa devotees during the Sabarimala protests. "Whatever chief minister Pinarayi Vijayan has said on faith yesterday is unacceptable to the voters who have common sense. The chief minister is now afraid of Lord Ayyappa. In one phase he even feared whether he had to face the lord's wrath," she said.
"The chief minister feared Ayyappa. He even thought about getting the lord's wrath. Even though the chief minister is known as an atheist, I have come to know that his wife has deputed somebody to get the special Ambalapuzha pal payasam as a temple offering. That's their personal affair but I am happy over that," she added.
"We have even seen the sight of the chief minister bowing down in the name of the Lord Ayyappa. Although he has said yesterday that the celestial gods are with him, it is revealed that he is afraid of Lord Ayyappa. there are only asuras in LDF," the BJP leader reiterated.