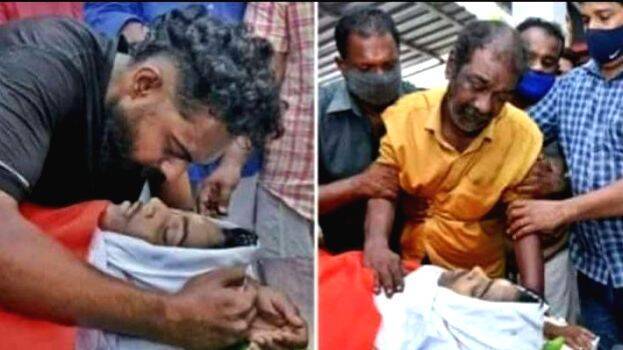 ALAPPUZHA: Two main accused in the murder of 15-year-old Abhimanyu in Vallikkunnam have surrendered before the police on Friday. Sajay Jith, an RSS activist surrendered himself at the Palarivattom police station on Friday morning, while Vishnu, another accused, surrendered himself at the Ramamangalam station later in the day. Both Sajay and Vishnu are natives of Vallikkunnam.
Sajay, who arrived at the Palarivattom police station alone at 10.30 am yesterday, informed the police that he was the accused in the Vallikunnam murder case. He was handed over to the investigation team from Alappuzha. After the incident, the accused reached the Ernakulam Kaloor stand in a bus and wandered there. Vishnu surrendered soon after Sajay surrendered. The accused are being questioned in detail. Their arrest will be recorded today. Police said more than five people were absconding in connection with the case.
Abhimanyu was killed when he came to see the temple festival at Padayanivattom on Vishu Day. Police said a team led by Sanjay Jith unleashed violence when they came in search of Abhimanyu's brother Ananthu, a DYFI activist. The incident happened at 9.30 pm on the day of Vishu.
Abhimanyu's body was cremated at his residence yesterday afternoon in the presence of a large crowd including teachers, classmates, CPM activists and locals.