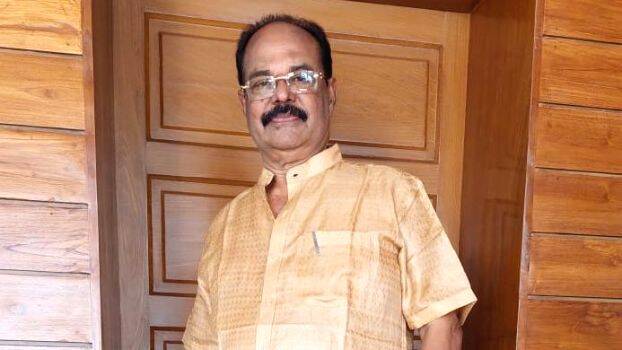 KOLLAM: A Tamil gang robbed a real estate dealer in Kollam of Rs 5.55 lakh, a mobile phone and a watch after calling him to Kambam on the pretext of being staff of Tamil Nadu CM. Babu (70, Zachariah) of Karuchira house in Anjali Nagar in Kollam's Pallithottam told a news conference that the robbery took place after keeping him at gunpoint for about six hours.

According to Babu, a newspaper advertisement was given on April 11 for the sale of a private resort in Kumarakom. That evening, a person introduced himself as the personal staff of the Chief Minister of Tamil Nadu named Chandrasekharan who called from the number 9092336228. He said that if the price is lowered a little, a contract will be signed and an advance of Rs 1 crore will be given. After talking several times and confirming the sale, Babu was asked to reach Kambam on the 13th.
He reached Kambam in an Innova car with driver Ashiq at around 1.30 pm on the 13th. Two people got into the car near Thampis Theater. Pretending that the CM's is at the guest house, he was taken to a farm house five kilometers away. There were three young men there. Someone introduced himself as Karthik. After a while, five more arrived.

He and the driver were then beaten by a gang of ten. They were stripped of clothes and was threatened at gunpoint. Watch, mobile phone, wedding ring, Navratna ring and gold cross were taken off. Rs 55,000 in cash was also taken.
He was then forced to unlock his mobile phone and call his friend who is a gold merchant and asked him to pay Rs 5 lakh through online transfer. Upon learning that his life was in danger, the gold merchant sent Rs 5 lakh to the account of JJ Garments. The money was sent to Union Bank account 622301010050906 with IFSC code UBIN00562238.
They then asked for the document of the advertised property. When it was sure that the documents were not with them, Babu was forced to sign blank stamp papers.
He was allowed to wear dress after 6.30 pm. At around 7.30 pm, the robbers forced him at gunpoint to enter a car. They threatened to kill him if the incident came to light and left for Madurai-Kambam route. When he said he had no money to buy petrol, they returned Rs 2,000. He reached the Gudalur pump to fill diesel.
He reached Azhutha on the state border and informed his relative Fr Philan Mathew and reached his house in Kollam around 2 pm. The next day, a complaint was lodged with the DGP and the Kollam City Police Commissioner along with the evidence. Kollam City Police has registered a case.