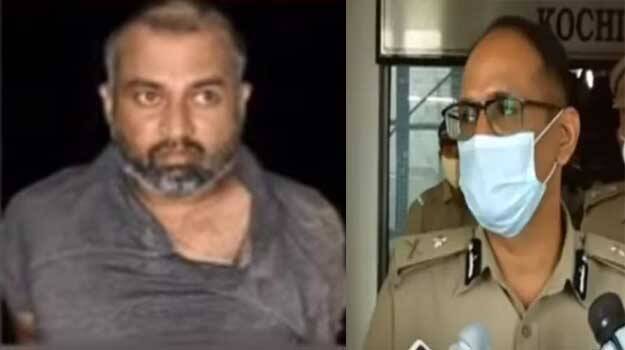 KOCHI: Sanu Mohan, who had gone underground after the mysterious death of his daughter Vaiga aged eleven and arrested yesterday was brought to Kochi. He was brought to Thrikkakkara police station Monday morning at 4.15 am. The Karnataka police nabbed Sanu Mohan, who mysteriously disappeared soon after his daughter's death from Sri Gokulam Harmony Flat at Kangarapady in Kakkanad, from Karwar in north Karnataka.
The police will officially register his arrest. His Covid testing and other medical examinations has to be conducted. After that, he will be taken to the police commissioner's office. The commissioner has called a press meet at 11:30 pm to unravel the mystery in this case.
Sanu Mohan was nabbed after more than three weeks after his daughter was found dead in Muttar River, Kochi on March 23. The Karnataka police nabbed him from Karwar and then handed him over to the Kerala police. The police received information that he was staying in Beena Residency Hotel near Kollur Mookambika Temple on April 16. The Kochi police reached there and intensified a search for him at the railway station, airport and forest areas in Kollur.
The girl along with her 40-year-old father had originally gone missing from their apartment at Kangarappady near Thrikkakara last month, and her body was found floating in the Muttar river a day after the disappearance. The mystery further thickened when a surveillance camera reportedly caught Mohan's car crossing the border into Tamil Nadu.
Sanu Mohan later travelled to Uduppi in a private bus from Kollur and from there to Karwar in another bus. Karwar is 175 kilometres from Kollur. From there will reach Goa after 80 kms.
Mohan was based in Pune before settling down at Thrikkakara five-and-half years ago. He reportedly came to Kerala without the knowledge of his relatives. It is suspected that he used the flat in Thrikkakara as a hideout due to his financial crises.