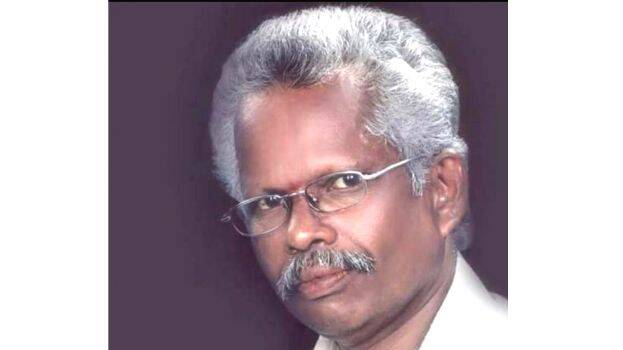 CHATHANNOOR: Famous painter, sculptor and writer Ashaji alias G Viswanathan (72) of Panancherry Veedu in Koyippad in Chathannoor was found hanging in a building in an uninhabited place.
The body was found yesterday afternoon in a building in land bought by Chathannoor panchayat on the banks of Ithikkara River in Pallikkamannadi in Chathannoor. The body was found when the tenant of the place arrived at 11 in the morning.
The BBC had aired a documentary about Ashaji, who has hundreds of followers and admirers inside and outside the country.
He used to run a school of painting and sculpture named Chithrakoodam- Meditation and Yoga in Tantric Arts in Chathannur. In the Covid time, the school had moved to his Koyippad home. He drew world attention by drawing pictures upside down, floating in the water and sitting under water.
Chandalabhikshuki - Dalit version (articles), Sootram (novel), Athmeeyam (philosophy), Kudilangi (short stories), Cholvili (sound collection of folk songs), Art (digital adaptation of Ashaji's paintings) and Ashaji-Ashanthi's Nervara (digital docu fiction) are his main works.
He has won several national and international awards, including the Rotary International Vocational Excellence Award, the Dr BR Ambedkar National Excellence Award in New Delhi, the Mahatma Phule National Excellence Award and the Artistic and Literary Award. He was working on a collection of short stories called Sahanam.
Chathannoor police shifted the body to Paripally Medical College mortuary. Today, after the postmortem, he will be buried in the premises of his house. Sudharma is his wife. Children: Nikhil, Nimmi and Nimna. Son-in-law: Reshmi, Satheesh and Jalal.