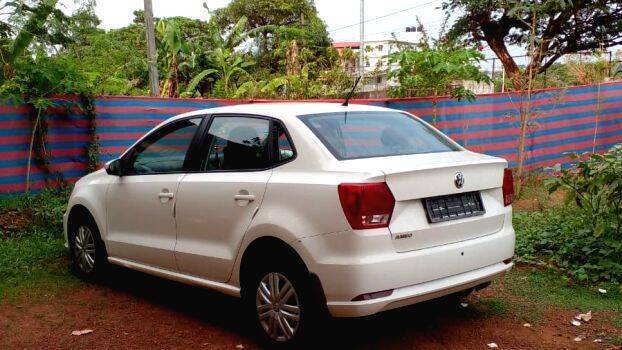 THRIKKAKKARA: A bottle of liquor and parts of Beverages Corporation's sticker was found in the car that was used by Sanu Mohan while he took his daughter's body to the Muttar river. The bottle and sticker were found during a forensic examination. The bottle of liquor was found inside the trunk of the car. Parts of the sticker were found near the handbrake. A forensic report has been handed over to the police. The report suggested that Sanu might have consumed alcohol inside the car.
The Volkswagen Ameo car, which was sold by Sanu, was inspected by a forensic team on April 23 in Coimbatore. The interior of the car was shampooed. Indications are that bloodstains were found on the back seat of the car. The results of the DNA test are yet to come. After collecting evidence from Coimbatore, Salem, Bangalore, Mumbai, Goa, Murudeshwar, Karwar, and Mookambika, the police team led by Thrikkakara CI K Dhanapalan have started to Koch. Sanu will be presented before the court on the 28th.
The probe team will go to Alappuzha with Sanu today. Sanu had left his wife Remya at his relative's house in Thrikkunnapuzha on March 21 at 7.30 pm and while returning to his flat in Kakkanad, Sanu had bought food including cola and Al Faham from the bakery. It is said that he ate in the car.
Sanu's mental condition would be checked
DCP Aishwarya Dongre said that Sanu Mohan's mental condition would be checked. After murdering his daughter, he lived in various places outside Kerala without any guilt. Police are hoping that the investigation will also help find the motive behind the murder.