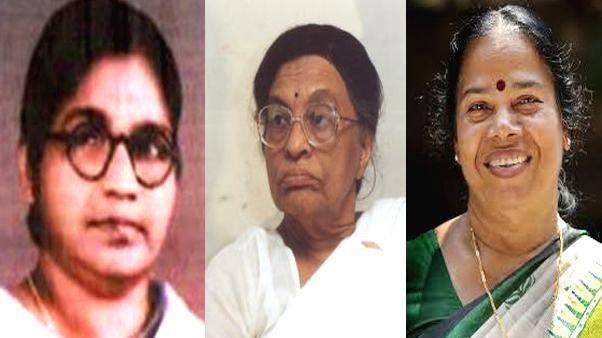 THIRUVANANTHAPURAM: Only eight women have represented Kerala in Lok Sabha in seven decades. When election comes, most of the parties hesitate to field women candidates, even though the number of female voters are very high.
Annie Mascarene of Travancore Congress was elected to the First Lok Sabha as an independent candidate from the Thiruvananthapuram Lok Sabha constituency in the Indian general election, 1951. She was the first woman MP from Kerala and one of only 10 elected to Parliament in those elections. She beat T K Narayana Pillai of Socialist party with a margin of 68,117 votes. However, she could only finish at fourt place in 1957. 10 years later, Susheela Gopalan of CPM beat P S Karthikeyan in 1967. Bhargavi Thankappan of CPI beat P K Kunjachan (CPM) in Adoor in 1971. Congress had supported CPI in the election.
Susheela Gopalan repeated her victory in 1980. She beat Omanapillai with a margin of 1,14,764 votes. She beat Thalekkunnil Basheer in 1984 with a margin of 1106 votes. Savithri Lakshman is the only Congress woman MP from Kerala. She represented Mukundapuram in 1989. She beat A P Kuryan in 1991 and repeated her voictory. A K Premajam of CPM won from Vadakara in 1998 beating P M Suresh Babu with a margin of 59,161. She repeated the victory in 1999.
P Satheedevi of CPM beat M T Padma of Congress in 2004 with a margin of 1,30,589 votes in 2004. However, she lost to Mullappally Ramachandran in 2009. C S Sujatha beat Ramesh Chennithala in 2004 from Mavelikkara with a margin of 7414 votes. P K Sreemathy is the eighth woman who beat K Sudhakaran in Kannur.
P K Sreemathy (Kannur), Sobha Surendran (Attingal), Ramya Haridas (Alathur), Shanimol Usman (Alappuzha), Veena George (Pathanamthitta) and V T Rama (Ponnani) are contesting this time.