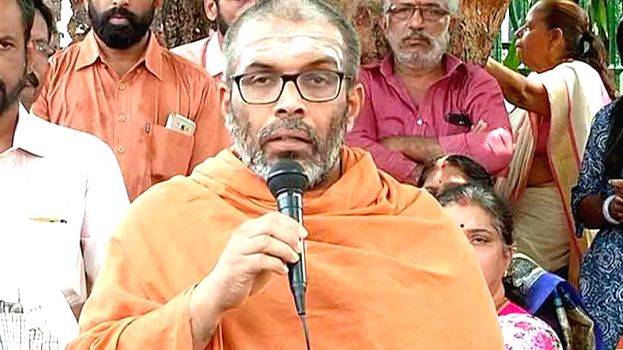 THIRUVANANTHAPURAM: Sabarimala Karma Samithi has proclaimed that they will vote for those who stood with the devotees when traditions at Sabarimala temple was broken. The organization's stand was made public in a 'nama japa' protest in front of the Secretariat.
The outfit's protest, days before the April 23 Lok Sabha polls, rekindles the memories of the Sabarimala agitation, which had seen frenzied protests by devotees across the state and the alleged police action against them.
The parliamentary election in Kerala will be held in a single phase on April 23.
Addressing the gathering, Swami Chidanandapuri of the Kolathur Adavaitha Ashram here urged the Hindu community not to forget the "barbaric acts" of the police against the devotees during the Sabarimala protests.
"The Karma Samithi will continue to raise the Sabarimala issue. It will not be a violation of the model code of conduct as the outfit is neither a political party nor a political movement," Chidanandapuri, who is also the chief patron of the Samithi, said.
Samithi leader K P Sasikala, who was arrested during the protests, said the outfit would extend support to those who had stood by them and the devotees during the stir.