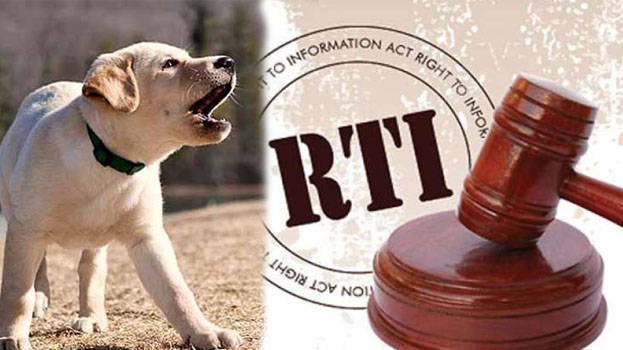 PATHANAMTHITTA: Commissioner Wincent M Paul warned an applicant who approached the Right to Information Commission with a strange question of 'why a dog howls.' The question is not within the purview of the RTI Act and can give a reply by the RTI Act from the records and registers available to the public authority, the commissioner warned saying the applicant was informed twice about it. Ashokan of Pandalam lodged a complaint on the howling of his neigbour's dog. The animal welfare department responded to Ashoka's question saying a reply is not obtained under the RTI Act.
Following that, he lodged a complaint to the chief information commissioner. His complaint was considered via video conferencing at the office of the Right to Information Commissioner in the capital city yesterday along with other complaints. Complainants reached the video conference room at the collectorate.
Veterinary surgeon Dr Biju Mathew and livestock inspector B S Bindu of the department of animal husbandry were present when his complaint was considered. When his complaint was considered, the commissioner told Ashokan not to misuse the RTI Act. The application was given without any knowledge of the RTI Act. Wasting both my time and officials of the department of animal husbandry. Asokan asserted that the application was given with the right to know. However, a reply can be given only on the basis of the register and record of the public authority.