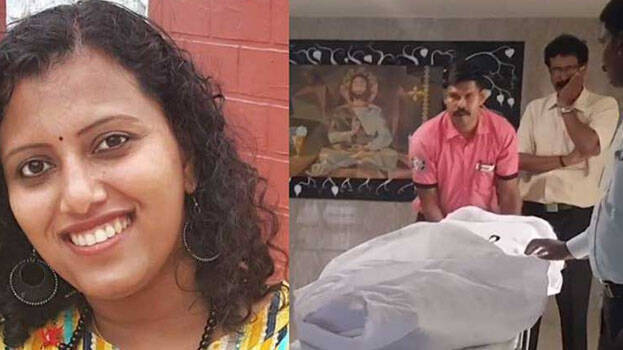 KOCHI: A 36-year-old woman died after she was administered an injection for a surgery at a private hospital in Aluva. The woman identified as Sindhu of Kadungalloor was admitted in the hospital for tubal ligation. Her relatives alleged medical negligence as the reason for her death. The woman, a nurse was abroad with her husband and two children. The incident happened when she was on vacation.
She was admitted in the hospital for the surgery Sunday evening. She was taken to the operation theatre Monday morning at 8.30 am. As no information was obtained even after an hour, her mother entered the hospital and saw her daughter in a serious condition.
The woman who was completely unconscious was shifted to super specialty hospital in an ICU Ambulance. She died before reaching there. Her relatives including her father said that soon after the anaesthesia was given, she suspected of a wrong drug administered to her.
The hospital authorities told them soon after administering the test dose of anaesthesia, her health condition turned worse. She was immediately shifted to another hospital for better treatment. After the inquest, the body has been shifted to Kalamassery Medical Colleges for post mortem.