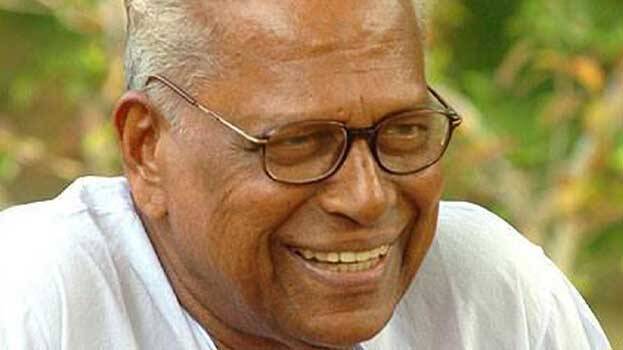 When just hours are left for the by-election in five assembly constituencies, veteran Communist leader V S Achuthanandan has come out to criticise the Opposition in harsh terms.

"The Opposition is silent about Kerala's forward surge in the case of development and are only keen on talking about Sabarmala issue. Though Kerala was the victim of unusual floods, it could overcome that to some extent. On the other hand, though India is under the shadow of economic crisis, it is not at all the topic of discussion in the election now. Instead, the BJP and its B team UDF have been keeping Sabarimala issue alive," he says on his Facebook page.

Rejecting NSS stand, VS writes that the Opposition should bear in mind that there are no communities today who will dance to the tune of some community pope.

"For the UDF, NSS is the last ray of hope during this election and they are not interested in talking about people's problems," he adds.