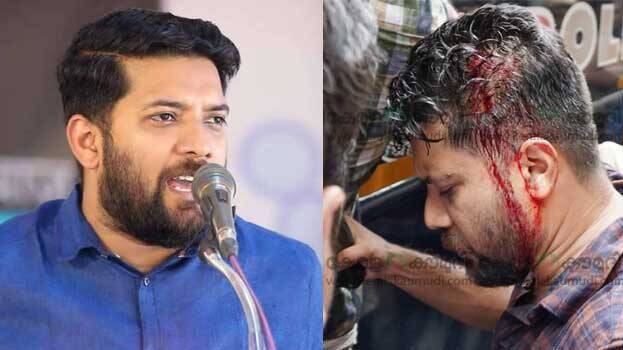 THIRUVANANTHAPURAM: KSU march against examination frauds and Walayar case here turned scuffle between the police and the activists. The police baton-charged the activists injuring several including Shafi Parambil MLA and KSU state president K. M. Abhijith.
Shafi suffered a head injury in the baton charge as he was visibly bleeding. Minister A.K. Balan said the incident will be inquired.
In protest of the police assault on the activists, KSU has called for a state-wide educational bandh on Wednesday. The opposition boycotted the Assembly protesting the delay in medical treatment given to the injured MLA.
The KSU activists organized the march demanding a CBI probe into the Walayar murder case and inquiry into the mark frauds in Kerala and MG universities.