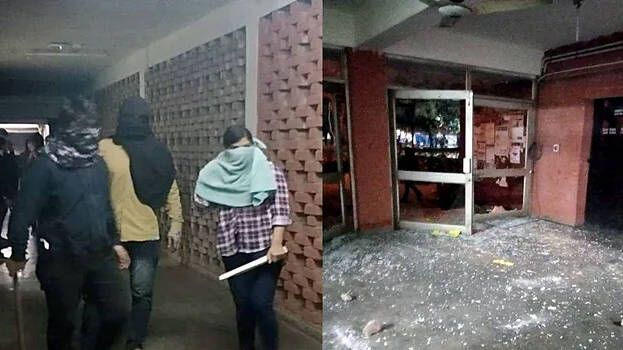 NEW DELHI: Three days after violence broke out in Jawaharlal Nehru University, the Delhi police have reportedly identified some of the masked attackers who attacked the students and vandalised public property within the campus. According to the police, the attackers had received support from insiders and had a clear plan regarding those who must be targeted. However, the police are yet to take any actions against the attackers.
It is learnt that the police have identified three of the masked attackers who were seen in CCTV footage. While claiming that they have got clear details of these attackers, police have not revealed any details to the public.
Earlier, Students' Union president Aishe Ghosh had claimed that the attack was part of a murder attempt targetted against her and other students of the University. In her complaint, she had even claimed that one of the attackers was the dean of the School of International Studies while others were ABVP members.
It must be noted that police made the latest revelation regarding the attackers after receiving widespread criticism from several corners. The revelation also came soon after the Hindu Rakshadal took responsibility for the attack.